Aging isn't always easy on your skin. When you hit 50, your skin develops a new set of concerns, and problems begin to stand out areas on the face around the areas with the most movement, such as the corners of your eyes, mouth, and your forehead, which may start to show fine lines, wrinkles, and a few dark spots. A loss of collagen—a protein in the skin—can contribute to dryness, dullness, an uneven complexion, and loss of overall plumpness.  
While all this sounds intimidating, supplements and skincare products can help protect skin from those harmful environmental effects, allowing you to look more youthful for longer. Whether you want a simple routine or an all-in skin preservation regimen, here are some supplements and products to help you approach skincare and give your skin a gentle boost in your 50s.  
Which skincare products are must haves?
Vitamin C
Vitamin E
Anti-aging serum with hyaluronic acid
Retinol serum
Collagen peptides cream and/or supplements
Vitamin C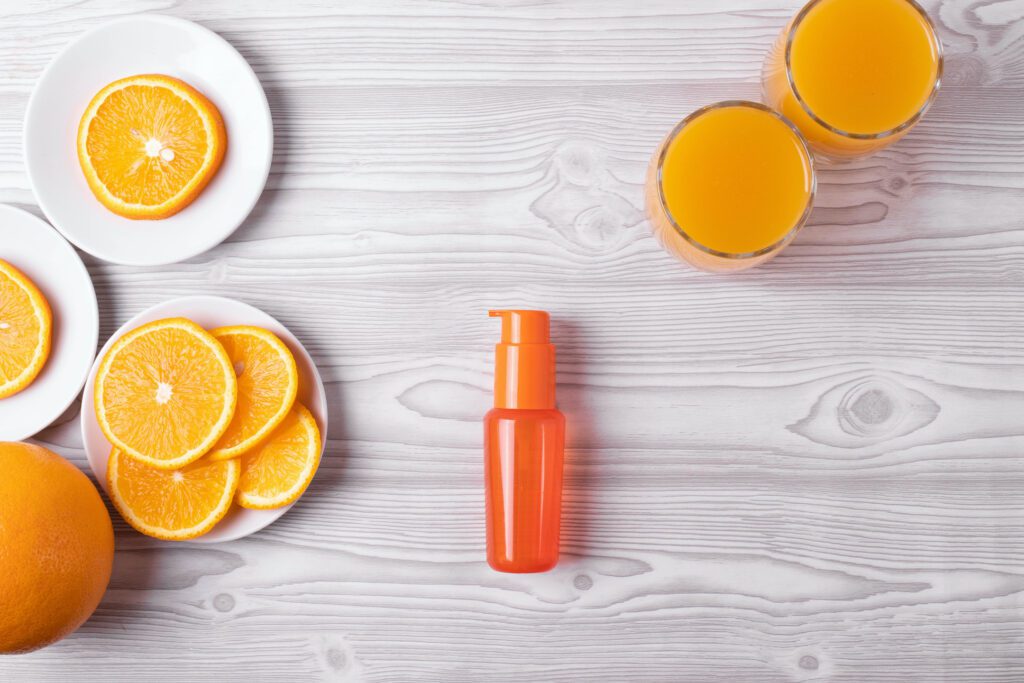 As one of the most potent antioxidants, Vitamin C is touted as one of the best ingredients for pro-aging support. The skin benefits of vitamin C are wide-ranging, not to mention applicable to everyone, regardless of age or skin type. It helps to neutralize free radical damage, protecting the skin against UV light and other environmental aggressors, combating premature skin aging, and leaving you with a smooth, plump, even, and glowy complexion.
Vitamin E
Vitamin E is a powerful vitamin that acts as an antioxidant protecting cells from damage throughout your body. In our skin, it's found in our skin oil (Sebrum), which creates a biological barrier to keep in moisture and naturally softens skin. It also contributes to reducing the skin's inflammatory responses and absorbing UVB rays to reduce sun damage.
Anti-aging serum with hyaluronic acid

Hyaluronic acid is a molecule that occurs naturally in the skin, binding to water and collagen making the skin hydrated and plump. This complexion crucial ingredient is commonly found in your favorite serums, sheet masks, and moisturizers and is great for all skin types. It plays a pivotal role in treating wounds and wrinkle prevention making it a staple in most skin care routines.
Retinol serum
Retinol increases cell production and helps unclog pores in the skin; making it great for anti-aging and acne-prone skin types. As it is a topical serum, retinol also is a natural exfoliant for your skin and increases collagen production, which can help diminish fine lines and wrinkles, giving your skin a refreshed, plump appearance.
Collagen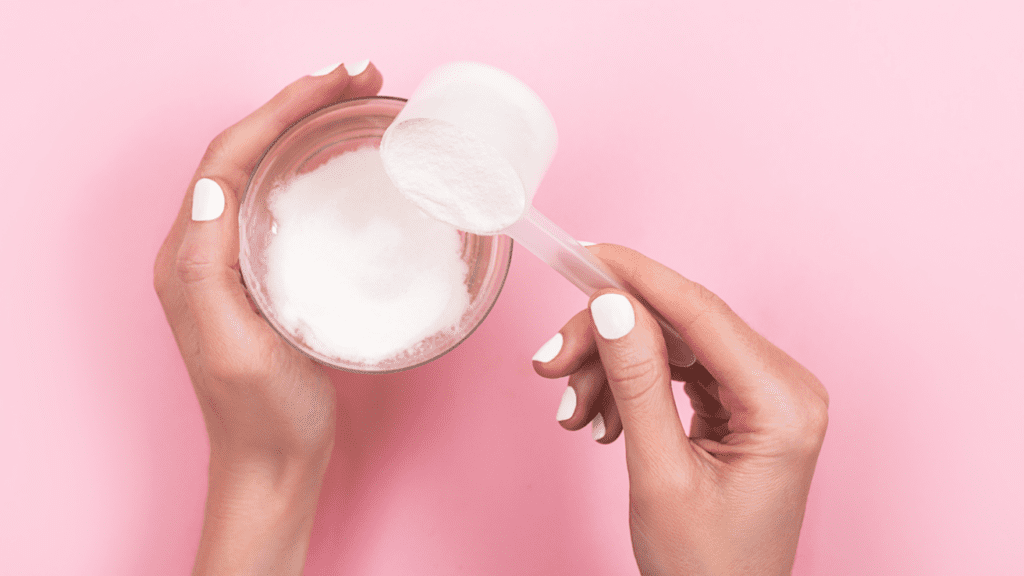 Collagen is a protein that can help keep the skin looking smooth. As we age our collagen production is reduced and the skin loses its elasticity, forming those devious fine lines. Making collagen supplements a force in the field of dermatology and cosmetics, it is considered the holy grail of anti-aging products. As collagen supplements are essential for restoring our body's natural reserve and leaving skin looking fuller and smoother.
What else can you do for more youthful-looking skin?
In addition to incorporating a skincare routine, there are other ways you can support a youthful glow—at any age.
Protect your skin from the Sun. Covering up or wearing sunscreen is one of the best — and easiest — ways to protect your skin's appearance and health at any age. Shielding your skin from harmful UVBs helps prevent sunburn, skin cancer, and premature aging.
Hydrate. Hydration refers to water consumption and is key for your overall body health. But your skin needs water to give it strength and elasticity — in other words, to look and feel healthy.
Don't smoke. You already know that smoking is horrible for your health…it can also cause premature wrinkles and discoloration as it depletes the skin of oxygen and nutrients.
Exercise. Regular workouts benefit your heart, your muscles, your stress levels, and weight…and all of that sweating and healthy blood flow actually supports your skin's appearance.
Be consistent. Once you've adopted a healthier lifestyle and have established a great anti-aging routine, keep at it. Your skin will thank you later.