Sometimes the most powerful ingredients for our health and beauty are sitting in our kitchen cupboards. Cinnamon is a commonly used spice for cooking, grown in large quantities in India. It's especially popular during the holiday season, used in pumpkin pies and more, yet a little known fact, is that it has incredible benefits for our skin.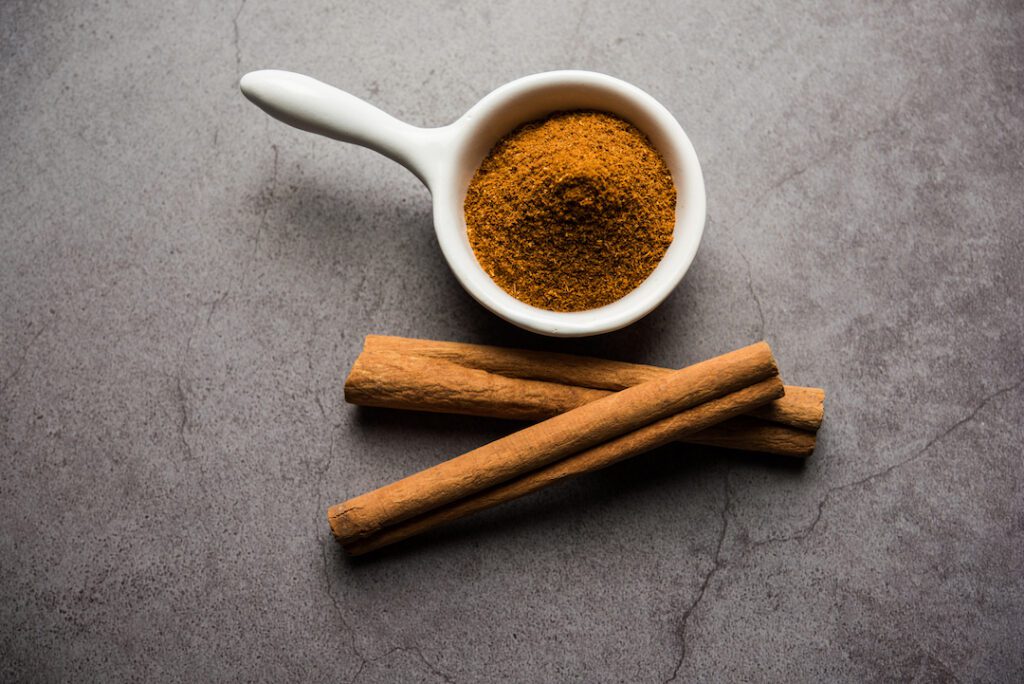 This tasty spice has a whole range of uses in skin care for people of every age. It has been studied extensively for its various medicinal values and its value in skin care has been no exception. Many studies have confirmed the cinnamon benefits for skin care and we'll explore those here.
1. Anti-aging effects
Cinnamon has a variety of anti-aging benefits that work on many levels that can be utilized both topically and internally.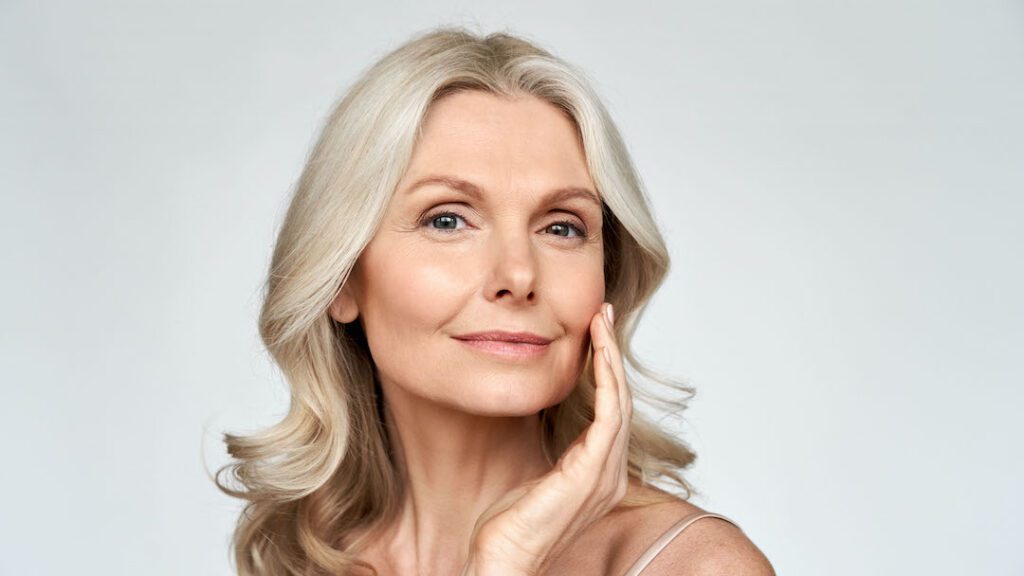 ⦿ Cinnamon slows the production of AGEs
AGEs or advanced glycation end products are formed when protein and fat combines with sugar in the bloodstream in a process called glycation. Sugar, processed and fried foods all lead to high levels of AGEs in the body. AGEs inflame and oxidate the body, leading to wrinkles and early signs of aging. They also cause your body to be more receptive to the damages of UV light. Cinnamon lowers and slows the production of AGEs1 in the body.
⦿ Cinnamon promotes the growth of collagen
Ceylon cinnamon has been linked to aiding production of collagen2 in the skin which is the key ingredient to reversing the effects of aging skin and producing younger looking skin.
⦿ Cinnamon fights oxidative damage
Cinnamon contains many antioxidants including that work to combat the oxidative stress and overload that leads to wrinkles, dullness and sagging skin.
⦿ Cinnamon prevents and helps with UV damage
Its ability to lower and slow the production of AGEs which make the skin sensitive to UV damage, makes cinnamon very useful in preventing and helping with UV damage. Its vitamin C and vitamin A content also work to protects the skin from sun damage.
2. Improves Complexion
Cinnamon's ability to get the blood flowing gives the skin a natural glow.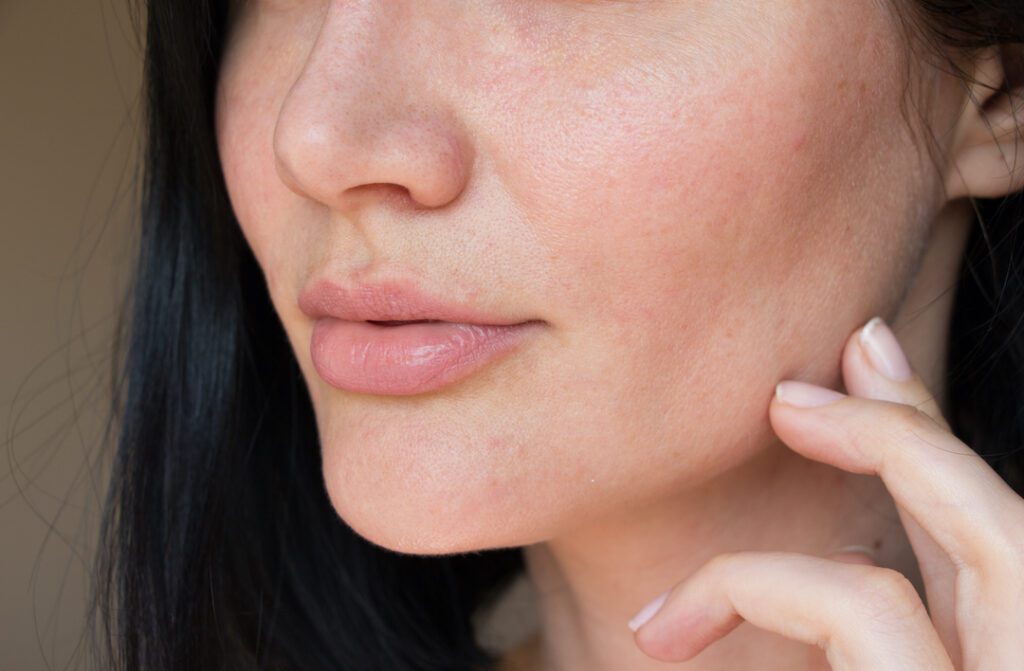 ⦿ Cinnamon has skin brightening effects
Cinnamaldehyde4 is an ingredient in cinnamon that works as a skin brightening agent by reducing the production of melanin. It also contains p-coumaric acid3 and both ingredients work together to brighten the skin.
⦿ Cinnamon plumps lips and decreases the appearance of wrinkles through plumping
Cinnamon is very beneficial for blood-flow and circulation. Putting some pure cinnamon oil with a carrier oil like coconut or almond and rubbing on the skin or lips has a plumping effect that gives your skin a youthful look.
3. Antibacterial and Wound Healing
Whether treating an infection, boil, abscess or acne, cinnamon works hard to protect and heal the skin.
⦿ Cinnamon helps with infection and wound healing
The anti-microbial compound cinnamaldehyde, which is found in cinnamon, helps to actively fight Staphylococcus aureus, and Candida albicans and Pseudomonas aeruginosa strains6, which are found in wounds and infections.
⦿ Cinnamon works as a treatment for acne and helps with healing acne scars
The antibacterial, antimicrobial, and anti-fungal properties in cinnamon work wonders in cleansing the skin and works to heal both inflammatory and anti-inflammatory lesions and redness5. Cinnamon contains eugenol, cinnamaldehyde, and coumarin, that help to heal acne and blemishes which when used as a cleanser can help to heal acne scars and pigmentation7.
4. Soothes and Treats Dry Skin
Used topically cinnamon has great use as an exfoliant, helping to keep skin vibrant and soft.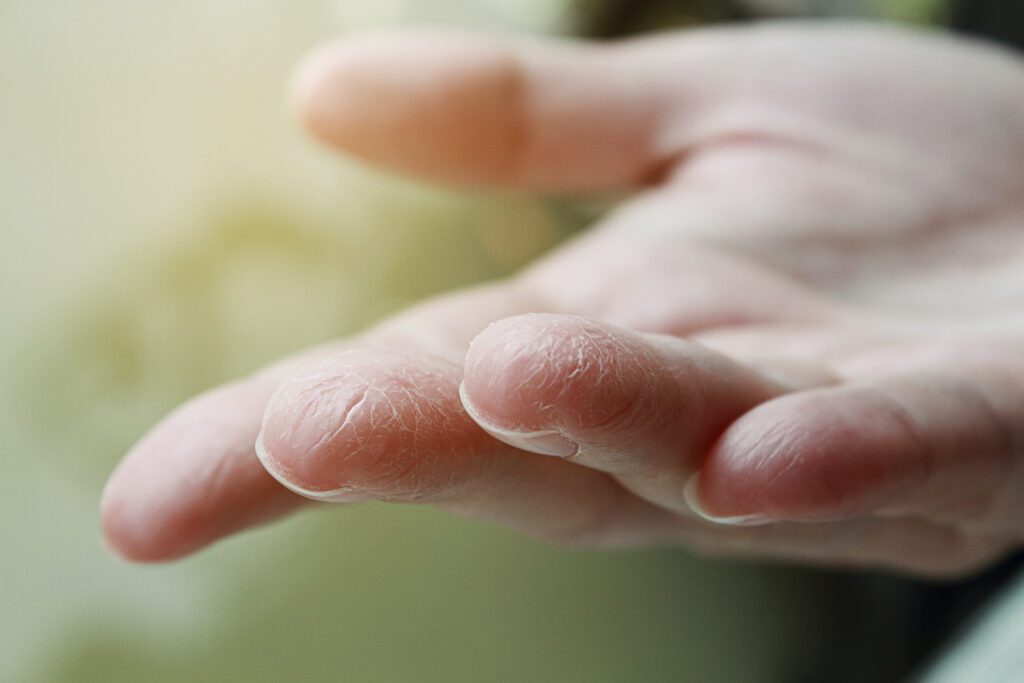 ⦿ Cinnamon can be used as an exfoliant
Cinnamon is often used as an excellent exfoliant to soothe and treat dry, dead skin. It can be mixed with sea salt, honey, almond oil and olive oil to scrub dead skin from the feet, knees, elbows and body to produce and reveal smooth, supple skin.
⦿ Cinnamon cleans scalp
Can be used in a mixture of honey and olive oil, to exfoliate, stimulate and nourish the hair follicles of the scalp. To reap the benefits, rub it into the scalp, leave it for 15 minutes, then rinse it out.
As you can see cinnamon has some astounding benefits for the skin. Ceylon cinnamon is preferred over cassia cinnamon as cassia contains a high quantity of coumarin which can be harmful. Cinnamon is a fairly active spice so to avoid irritation or allergic reaction, it's always best to skin test the quantity on a small patch of skin if using it topically rather than orally and mixing it down with olive oil and/or honey is the best way to proceed. Some also like to use yogurt as an ingredient for mixing down cinnamon for topical use. Cinnamon contains eugenol and cinnamaldehyde so it's best to not use it if you're pregnant.
REFERENCES
AD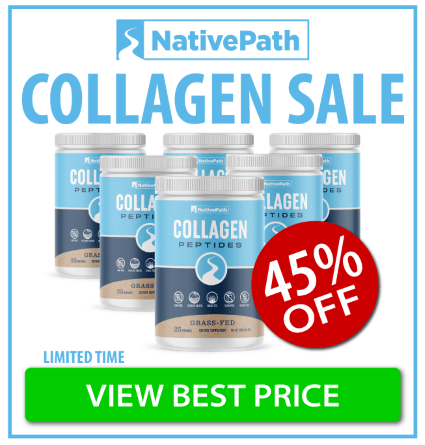 AD